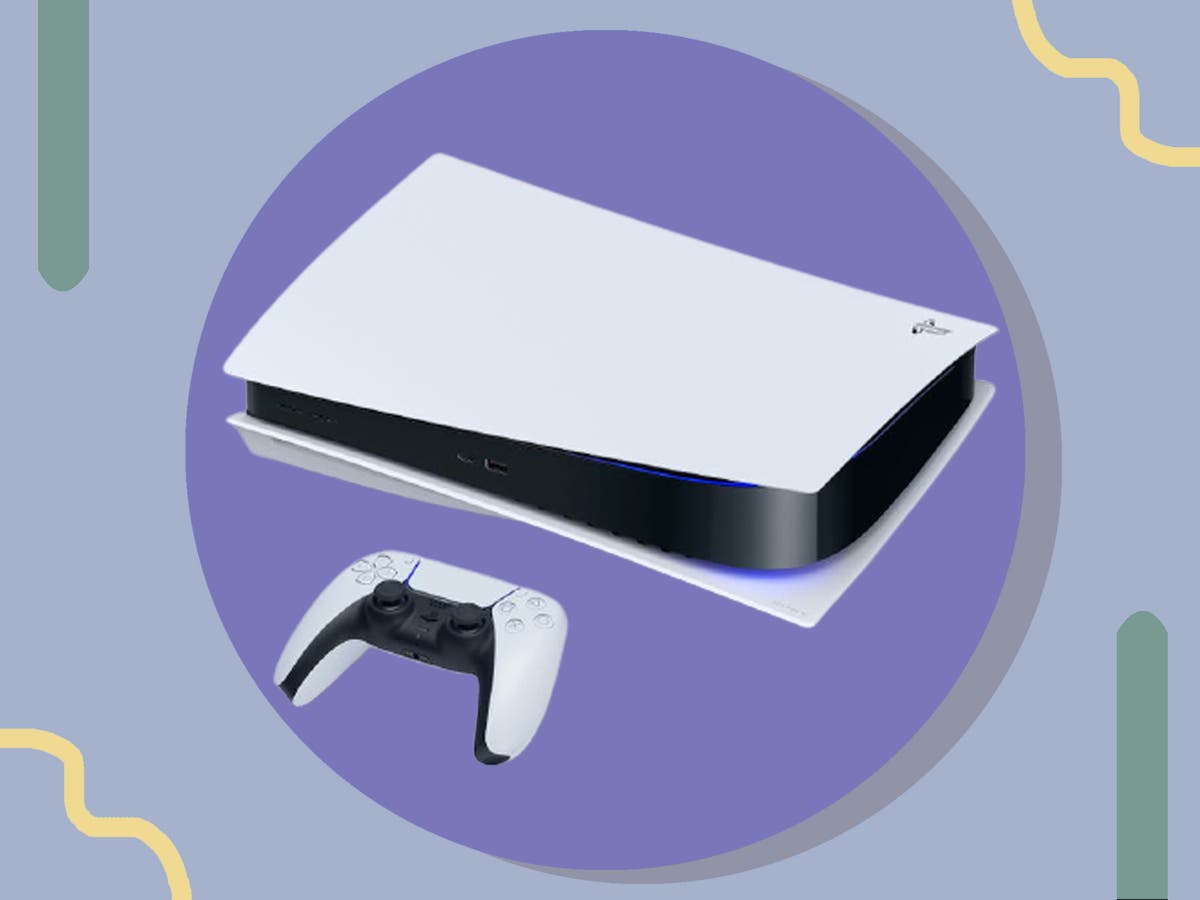 New PS5 update focuses on system performance
Update: Currys PS5 VIP codes have just been sent out. Game could drop today. Read on for more information.
The PS5 launched in November 2020, but supply problems and a global shortage of semiconductors have slowed production of Sony's next-generation console to a crawl. New stock is hard to find, and when it does appear the PS5 sells out fast.
July was a mixed bag for PS5 restocks, but we did get a few healthy drops throughout the month at Very, Smyths Toys, Argos, Amazon and Game. As for August? Well, it's already off to a great start. Last week, we had 12 incredible drops from the likes of EE, BT, John Lewis & Partners, Smyths Toys, Very, Asda and more. This week is already looking to be just as good, with Amazon, ShopTo, Argos, BT, EE and Scan all having drops so far.
If you're looking to buy a PS5, there's definitely hope. Our liveblog is on hand to give you the latest insight on Playstation 5 restocks from all major retailers, both online and in-store, as well as providing details on rumoured releases, the latest PS5 games and accessories to snap up.
Read more:
Check stock from UK PS5 retailers below:
1628763622
PS5 digital vs disc
Whenever there's a PS5 restock, most retailers have both the digital edition console and the disc edition console available. But what's the difference between the two?
Really, the only difference is that there's no disc drive in the digital edition of the console. This is why it's cheaper. That said, it's often more difficult to secure than the disc edition.
Games are downloaded from the PlayStation Store and ownership is tied to your PlayStation Network account. Unfortunately, because there's no disc drive, you won't be able to play any physical games you might own. The disc edition of the PlayStation 5 costs £449.99, while the digital edition, without the disc drive, is cheaper and costs £359.99.
Alex Lee12 August 2021 11:20
1628761254
Can you play PS4 games on PS5?
You sure can! The overwhelming majority of PS4 games are playable on the PS5. You'll be able to download any games you bought through the PlayStation store on your PS4 and play them on the PS5, no matter which edition console you've bought.
If you've bought the disc edition of the PS5, however, you'll also be able to insert any of your PS4 discs into it and play them that way, too. Obviously, because there's no physical disc slot on the digital edition of the PS5, you can only play digitally-downloaded games on the system.
Alex Lee12 August 2021 10:40
1628759393
Upcoming PS5 games: 'Hades' PS5 releases tomorrow
The dungeon crawl-through rogue-like game Hades, which was named one of the best games of 2020, is finally being released on the PS5 tomorrow. What's different? Well, the PlayStation 5 version runs at a glorious 4K at a target 60 frames per second, whereas the PS4 version runs at 1080p at a target 60fps. Hades on the PS5 will also make use of Sony's immersive djualsense controllers, which provide haptic feedback depending on what's happening in the game. You can pre-order it now.
Alex Lee12 August 2021 10:09
1628757285
Currys PS5 VIP codes have just been sent out
And there we have it – a drop (kind of)! Currys has just sent out new PS5 VIP codes to those who had entered the retailer's lottery when it was last open. For those unaware, it used to run a VIP pass draw in which it would dish out codes to buy the console in a fair way. Currys closed the draw to new entrants in June, reopened it for a bit, then closed it again in July.
It's not the general release we were expecting, unfortunately, but we'll let you know if the retailer reopens the VIP code pass draw. If you've previously entered it, check your inbox and junk folder.
Alex Lee12 August 2021 09:34
1628756154
Could Ebuyer PS5 stock drop today?
This is a soft prediction, but Ebuyer is another retailer which could potentially restock the console sometime this week. The retailer last had a drop on 12 July. It sold a PS5 disc edition console with an extra dualsense controller and a copy of Ratchet & Clank: Rift Apart for £579.96 (Ebuyer.com). You couldn't purchase it the normal way, however. You had to create an account on the site and then email a product interest address in order to buy the console, which was dished out on a first come first serve basis. Very old school.
Alex Lee12 August 2021 09:15
1628755254
PS5 price
While we wait for the first drop of the day, let's have a recap of the price of the next-gen machine. The PS5 disc edition console costs £449.99, while the PS5 digital edition is a little cheaper at £349.99. The standard PS5 is the exact same price as the new Xbox series x – conveniently also out of stock at most retailers. If you're trying to get an xbox series X – have a look at our Xbox restock page, we're tracking drops live there, too.
A number of retailers, including Game, Very and ShopTo have all begun selling the PS5 bundled with games and other PS5 accessories as well, which inevitably shifts the price up.
Alex Lee12 August 2021 09:00
1628754516
Could Game PS5 bundles restock today?
Game was another retailer rumoured to have a drop this week, but as time meanders on, it's looking less likely that the restock is going to happen. Despite it updating its PS5 bundles page with new release dates of 20 August last month, it seems that the drop may have been pushed back to next week due to a shipment delay.
We'll still be scanning the Game website for any drops, however. The game of stock tracking is an unpredictable one, and once you rule a retailer out, there's a high chance that it will come and bite you in the butt with a surprise restock.
Alex Lee12 August 2021 08:48
1628753454
When was the last Currys PS5 drop?
Currys last had a general sale restock on 7 July, when it sold the digital edition console. It was the first time that it had had a restock in months. Could it have another one today? The retailer reportedly received new disc edition shipments on 3 August, and the consoles could drop any time this week.
It used to use a PS5 VIP priority pass lottery to dish out its consoles in a fair way. If selected, you would have five days to buy the console using a unique code, with redeemers receiving a call a few weeks later. While the lottery has been closed since the start of June, those who signed up are still being sent codes every couple of weeks, so keep an eye on your inboxes and you could be next. Codes were last sent out on 7 July.
Alex Lee12 August 2021 08:30
1628752500
What PS5 stock drops could we see today?
Good morning PS5 hunters! The retailers have all been bang on target this week, with each one matching their previous drop patterns so far. We've had six drops up to this point, but which one could be next? Well, we've still got our eye on Game and Currys, who are both predicted to restock the elusive console this week. Of course, these are all rumours and conjecture based on insider knowledge from the PS5 stock tracking community, coupled with a healthy dose of guesswork, but we'll be here all day bringing you the latest stock news and updates as and when they happen. Stay tuned for more!
Alex Lee12 August 2021 08:15
1628698295
A recap of today's PS5 stock tracking events
The console sniffing is over for another day and what a day it's been. We've been blessed with another three drops, starting off with Amazon and its Prime-exclusive drop of disc and digital consoles, before moving onto a never-ending drop at The BT Shop. It all culminated in a restock at Scan, which made our eyes pop out of our heads because it was selling a bundle for over £700. You guys didn't mind though, because it still sold out within a couple of hours.
We hope we've helped you grab a PS5 today. We'll be back here again tomorrow for some more stock tracking action. But for now, adios!
Alex Lee11 August 2021 17:11
IndyBest product reviews are unbiased, independent advice you can trust. On some occasions, we earn revenue if you click the links and buy the products, but we never allow this to bias our coverage. The reviews are compiled through a mix of expert opinion and real-world testing.